Abdul Alhazred

Persistent Poster
Posts: 3080
Joined: Tue Mar 29, 2005 9:08 pm
Custom Title: Yes that one.
Location: Chicago
Aldous Huxley wrote:

A government with a comprehensive plan for the betterment of society is a government that uses torture.
---
Gawdzilla Sama

Real Skeptic
Posts: 22971
Joined: Sun Jun 01, 2008 2:11 am
Custom Title: Deadly but evil.
Abdul Alhazred wrote:

Women's College Cancels 'Vagina Monologues' Because It Excludes Women Without Vaginas

Reason
---
Gord

Obnoxious Weed
Posts: 34155
Joined: Wed Apr 29, 2009 2:44 am
Custom Title: My nightmare
Location: Transcona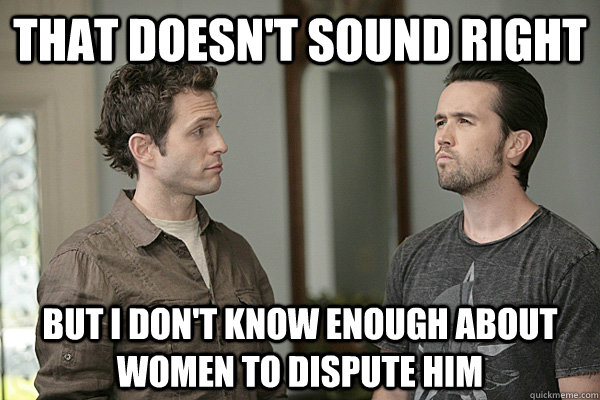 ---